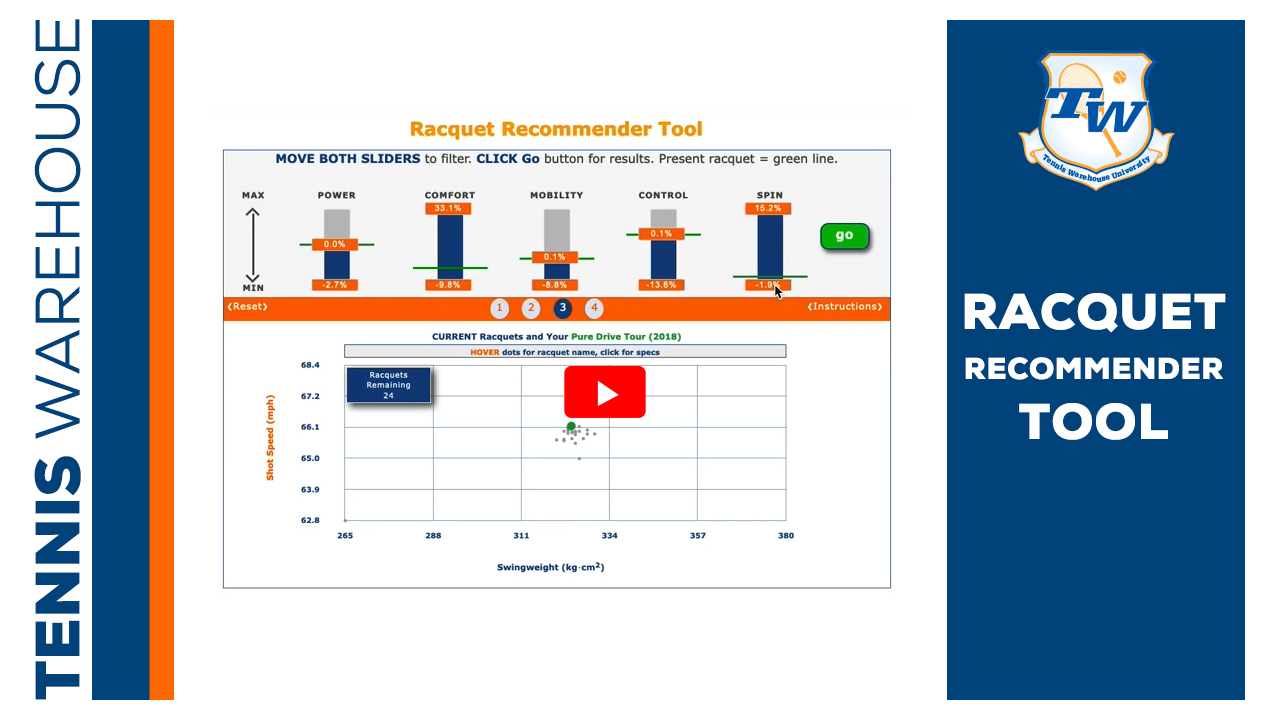 If we were to believe the marketing, reviews, or descriptions about racquets, every racquet would be the best, most revolutionary racquet ever made. Every new technology or design claims to enhance performance more than ever before. All this can't be true. There is no way to choose from over 300 racquets, all claiming to be the best at everything.
Until now that is! TWU has done the science. We have done the research and experiments to determine which events and behaviors really are causal to a particular performance, which are not, and how each combines into a final net performance. Therefore, we can either measure the performance directly or calculate it using the experimental data and equations.
But any measurement of "performance" is only meaningful in comparison to your current racquet and in relation to the performances you want to change compared to that racquet? Then you need to be able to filter all racquets vis-a-vis all performances that are important to you and then be presented a list of racquets meeting those requirements as closely as possible. This tool does just that.